Ancient Crete
women, goddesses and ceremony in a matricultural society
This course consists of two visual talks on ancient Crete (and the Mycenaeans), plus a short descriptive essay and a couple more pictures. The videos survey the golden age of ancient Crete, known for the centrality of women and goddesses, and a bronze age society that contrasts with the militarized mainland societies of the 2nd millennium bce. We look at ceramic figurines of priestesses and goddesses, their regalia and sacred dance, and the ecstatic gaze of the snake dancers; and how stories of Ariadne as a priestess of the labyrinth are connected with archaeological finds of ceremonial dance floors. The gold signets are famous for their depictions of ceremony at tree altars, mountain shrines, and Goddess epiphanies, most famously in the Isopata seal. They depict ecstatic people praying at stones or "tree pulling," visions, shapeshifting to birds, animals, and bees.

The videos take you through the magnificent frescos of Knossos, Acrotiri, and Mycenae; The primary themes are women and girls gathering saffron and bringing it as offerings to a Goddess enthroned with a griffin, a theme that shows up not only in Crete and Thera but also in Syria, Anatolia, and Greece. The stone throne at Knossos is flanked by griffins as well, suggesting that priestesses embodied a Goddess in ceremony, facing a stone offering basin embedded in the flour. Other themes are the "horns of consecration," shrines with mountains and flowers; incense-burning; pottery painted with the double axe, sacred knots, and rosettes.

This is the first of many mini-courses in the form of videos illustrating women's cultural worlds, and the first course to be offered through my Teachable platform. More is coming soon, and eventually the other courses listed here will be activated. Welcome in!

—Max



Your Instructor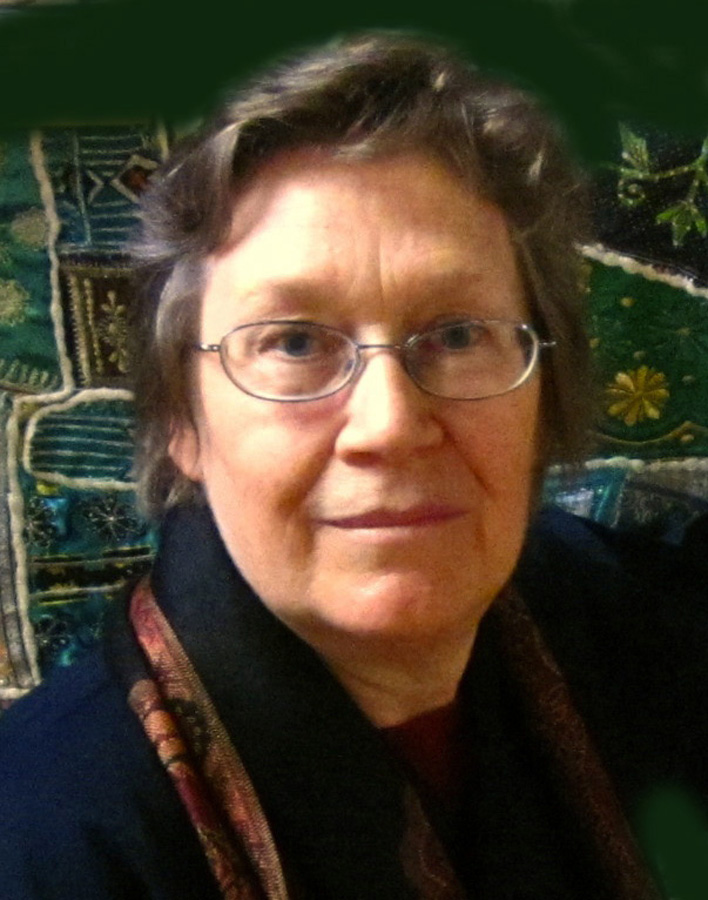 Max Dashu founded the Suppressed Histories Archives in 1970 to research and document global women's history, reflecting the full spectrum of the world's peoples. She uses images to teach, scanning the cultural record: archaeology, history, art, orature, linguistics and spiritual philosophies. From her collection of some 50,000 images, she has created 130 visual talks on female cultural heritages, foregrouding Indigenous traditions, with attention to patterns of conquest and domination. She is internationally known for her expertise on ancient female iconography, matricultures and patriarchal systems, medicine women and shamans, witch hunts, and female spheres of power.

Dashu's legendary visual talks bring to light female realities usually hidden from view, from ancient female figurines to women leaders, priestesses, clan mothers, philosophers, warriors and rebels. Her courses scan the cultural record—archaeology, history, art, orature, linguistics, and spiritual philosophies—making this knowledge more accessible to all education backgrounds.
Dashu has been presenting her visual talks for more than four decades, at universities, conferences, museums, community centers, bookstores, galleries, libraries and schools, in North America, Italy, Belgium, Germany, Ireland, Britain, Switzerland, the Netherlands, Bulgaria, Austria, Australia, Mexico and Guatemala.

Max Dashu's book Witches and Pagans: Women in European Folk Religion, 700-1000 (Veleda Press, 2016) has been acclaimed as a sourcebook on European ancestral traditions. Her forthcoming Pythias, Melissae, and Pharmakides: Women in Hellenic Culture will be the second book in her 16-volume series Secret History of the Witches.

Dashu has published in various journals and anthologies, including Goddesses in World Mythology (Praeger 2010) and the Encyclopedia of Women in World Religion (ABC-Clio 2018). She created two videos: Women's Power in Global Perspective (2008) and Woman Shaman: The Ancients (2013). Her daily posts on the Suppressed Histories Facebook page are followed by 181,000 people, and 72,000 more have viewed her articles on Academia.edu.
Articles, gallery and resources on the Suppressed Histories Archives website

Books by Max Dashu from Veleda Press

History Sibyl audio podcasts: www.sourcememory.net/maxdashu

Veleda blog by Max Dashu: www.sourcememory.net/veleda
Daily posts from the Suppressed Histories Archives on Facebook
Art by Max Dashu: www.maxdashu.net
Suppressed Histories Portal on Instagram

Join the Matronae supporting this work!
Course Curriculum
Course contents
Available in days
days after you enroll
Frequently Asked Questions
When does the course start and finish?
This minicourse consists of two videos and a short descriptive essay. View it at your leisure.
How long do I have access to the course?
As long as the Suppressed Histories Portal is active.